Συνέδριο: Conference: "Revolution and Empire in the Mediterranean: The Greek Revolution in context"
11.11.22
Διοργανωτής:

Historein

British School at Athens

Research Centre for the Humanities (RCH)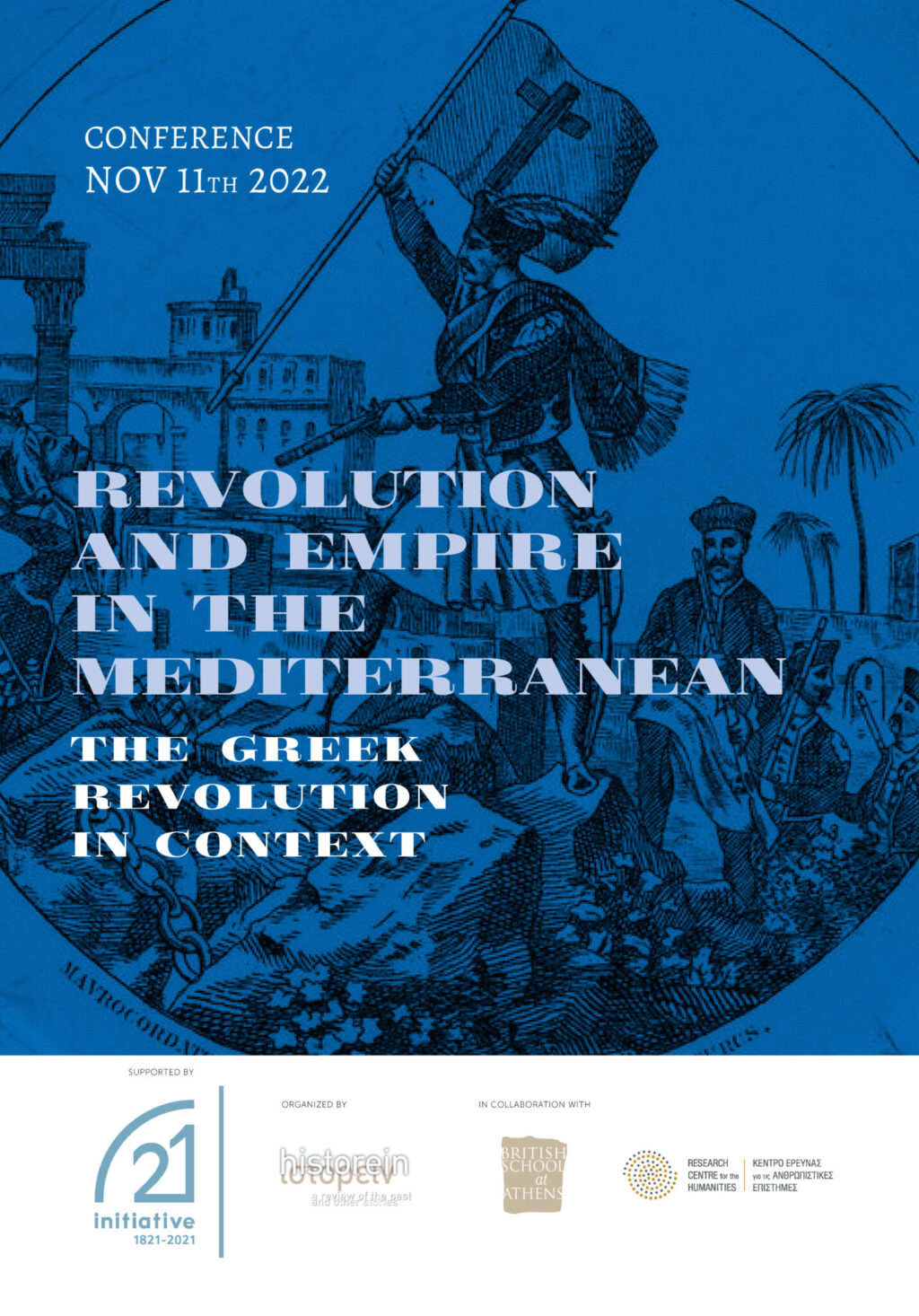 ΣΥΝΕΔΡΙΟ
Διεύθυνση
RESEARCH CENTRE FOR THE HUMANITIES
26, Mandrokleous Str., Neos Kosmos
Athens, Greece
The Greek Revolution of 1821 took place in a moment of reaction and restoration that came after the first revolutionary wave of the Age of Revolutions and the Napoleonic wars. Be that as it may, the revolution became a reference, if not a model for other movements around the world, changed the geopolitical map of the Eastern Mediterranean, caused a rethinking of international affairs, and had a profound impact on the Ottoman state. Like all revolutions of the revolutionary age, it had manifold currents and contradictions, bringing together diverse social and cultural groups. Like some successful revolutions, it resulted in the secession of some provinces from an Empire and the creation of a new state. An understanding, thus of the outbreak and course of the revolution (as well as its "success"—a problematic term in itself) has to consider this larger context. Historians have for sometime now shown that this larger context was by and large defined by a 'World crisis', that was shaped to a large extent by empires. Hence the recent renewed focus on these latter, and the transnational (and in fact, inter-imperial) movement of people, ideas, and goods as the context for understanding the transformations of the Age.
Attendance in person is limited and upon invitation by the organizers.
Attendance for the public only via Zoom. Please register by contacting [email protected]
Read more here.
ΔιεύθυνσηRESEARCH CENTRE FOR THE HUMANITIES
26, Mandrokleous Str., Neos Kosmos
Athens, Greece
Συνοδευτικά Έγγραφα